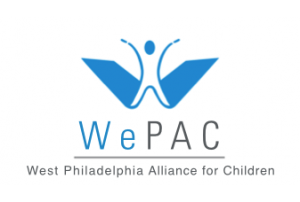 Public school students in West Philly need our help now more than ever. Budget cuts have led to closed school libraries and hits to literacy programs. Luckily, the West Philadelphia Alliance for Children (WePAC) is doing its best to keep elementary school kids reading – but they need volunteers.
WePAC, which opens and staffs closed elementary school libraries, is seeking volunteers for the upcoming school year to help students develop literacy skills. Volunteers will read stories to children and help them select and check out books. Most elementary schools in West Philadelphia no longer have open libraries, according to WePAC. The program keeps the libraries open at no cost to the school.
This fall, WePAC will be serving Anderson, Blankenburg, Cassidy, Cook-Wissahickon, Gompers, Heston, Lea, Leidy, Longstreth, McMichael, Powel and Rhoads elementary schools.
WePAC volunteers serve as literacy assistants in K-2 classrooms and help run after-school newspaper clubs in several schools. As these programs grow, many new volunteers are needed. The minimum time commitment is 2-3 hours each week.
Orientation sessions begin this week and continue through August. If you are interested in volunteering, please visit WePAC's website at www.wepac.org or call (215) 990-6084.