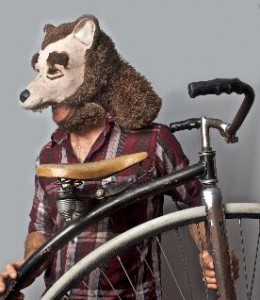 The legendary bicycle store at 4311 Lancaster Avenue is reopening under new ownership and inviting folks to their Grand Reopening Extravaganza, titled Dances with Wolves, this Saturday, July 28, from 2 p.m. to 2 a.m.Wolff Cycles store was recently purchased by West Philly's Firehouse Bicycles (50th & Baltimore) and renamed to Wolf Cycles (with 50% less F). The shop has been in operation since the 1930′s.
The grand reopening celebration is free and open to the public. It will feature workshops, a bike ride, catered food and beer and an outdoor movie screening. Also there will be music by live DJ's and raffle all day. Costumes are encouraged. Here are more details:
11 a.m. – Doors open
2 p.m. – Riding Basics Class hosted by the Bicycle Coalition, for riders 16+
For those who feel nervous navigating Philly's aggressive drivers and trolley tracks.
3:30 p.m. – West Fairmount Park Public Art Ride
Check out public art and enjoy your wheels. For all ages, but under 18 must be accompanied by a guardian. The ride is approximately 5 miles. Helmets required.
5:30 p.m. – Legal Rights Workshop hosted by the National Lawyers Guild
Learn your rights and responsibilities as a bicyclist involved in a crash.
7 p.m. – Catered Food and Keg of Beer
Food will be provided, but if you want beer, you'll have to buy a pint glass (only $5).
8:30 p.m. – Outdoor Screening of the movie "RAD"
If weather allows. RAD tells a fantastic fable of an unflappable BMX biker fighting the factory rider to win on the Helltrack.
For more information go to: www.firehousebicycles.com, email firehousebicycles@gmail.com or call 215 222 2171.