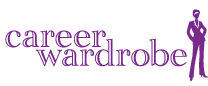 Here's a great chance to help a woman entering or re-entering the workplace. Wash Cycle Laundry and Gearing Up will be doing pick-ups around Center City and West Philly of gently used, interview-ready professional attire for the fantastic non-profit Career Wardrobe, which works to support women transitioning to work. Studio 34 (4522 Baltimore Ave.) will serve as a drop-off point in West Philly.
Studio 34 will be collecting clothes now through Sunday, July 22. Bring your clothing in bags labeled "Career Wardrobe" to Studio 34′s front desk before 4 p.m. on Sunday, July 22.
Here are some guidelines from Studio 34:
• We accept clothes for all seasons!
• Donations should arrive ready to wear: clean, on hangers, with all buttons, working zippers, and no tears or stains. (If you don't have hangers, don't worry! the organization hosting this donations drive will find hangers for loose clothing. But if you have hangers, please include them.)
• Items not used for this program will be donated to other nonprofit organizations or sold at The Wardrobe Boutique, a recycled clothing boutique to benefit Career Wardrobe's programs.