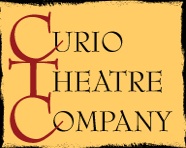 The Curio Theatre Company has announced their 2012-2013 season and it will knock your socks off! It is rich in suspense plays, comedy, and also includes a world premiere by Curio's Artistic Director Paul Kuhn. The new season begins October 11 with Milan Stitt's The Runner Stumbles. Here's the full show schedule:
The Runner Stumbles
By Milan Stitt
Directed by Gay Carducci
October 11 – November 10, 2012
The Real Inspector Hound
By Tom Stoppard
Directed by Dan Hodge
November 29 – December 29, 2012
Equus
By Peter Shaffer
Directed by Liz Carlson
January 17 – February 16, 2013
Madville
By Paul Kuhn
Directed by Rosemary Fox
March 14 – April 13, 2013
The Hound of the Baskervilles
by Sir Arthur Conan Doyle
Adapted by Steven Canny and John Nicholson
Directed by Paul Kuhn
May 2 – June 1, 2013
Tickets are available on the Curio Theatre website. You can also subscribe to the season and see all five shows for the price of four.