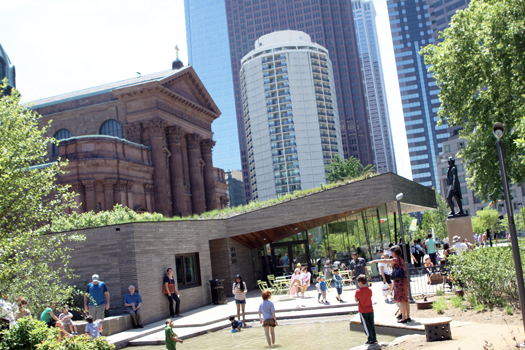 People hanging out in the new Sister Cities Park near Logan Circle at 18th and Benjamin Franklin Parkway can now get a little taste of West Philly.
Milk and Honey Market opened a satellite cafe at the revamped park in a building that also includes a welcome center. West Philly resident Jules Dingle designed the single-story building, which includes walls of windows, a green roof and an inviting outdoor space. Those who know design have noted that the building's low-slung, limestone design makes an interesting transition from the nearby high rises to the small parks around Logan Circle.
Sister Cities Park, which officially opened yesterday, also includes a children's garden where kids can splash in a small pond and climb rocks. Plan Philly has a nice rundown on the park's design and construction here.