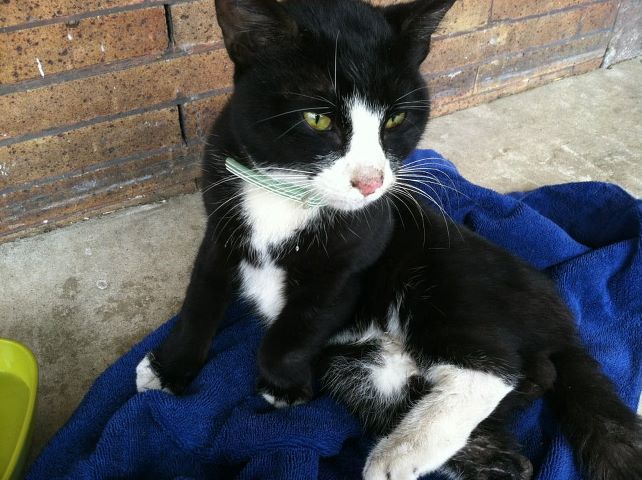 Reader Allison found this cat in her raised bed Friday afternoon. She lives at 51st and Cedar. The cat's hind leg is very badly injured. He appears to have been attacked. He has a collar so he must have a home nearby. He doesn't appear to be neutered.
Allison called ACCT and they picked him up. She hopes that they can attend to his injured foot, but she also wants his owner to be alerted.
If this is your cat, please contact Allison at 301 452 2213.