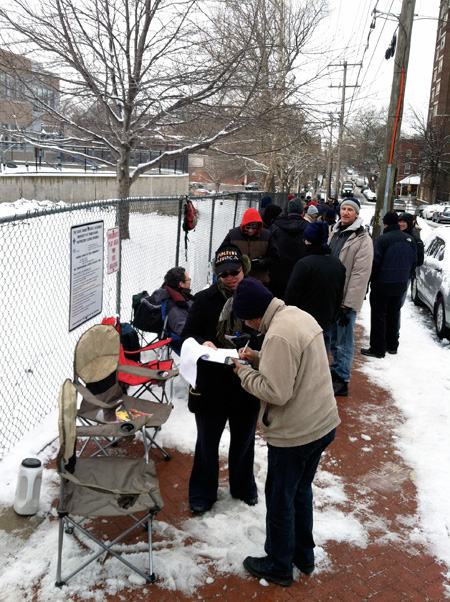 The infamous line for kindergarten registration at the Penn Alexander School began at about 9 a.m. this morning, 24 hours before registration actually begins.
By 10:30 a.m. the line had already swollen to about 70 people. Those in line, some of whom were wrapped in sleeping bags, had begun to devise a plan to provide some relief – maybe two hours on, two hours off – from the freezing temperatures. There are currently three kindergarten classes at the school.
The line has started very early in recent years, including the night before registration last year. This year's line, however, is unprecedented. Kindergarten registration across the district begins tomorrow morning.