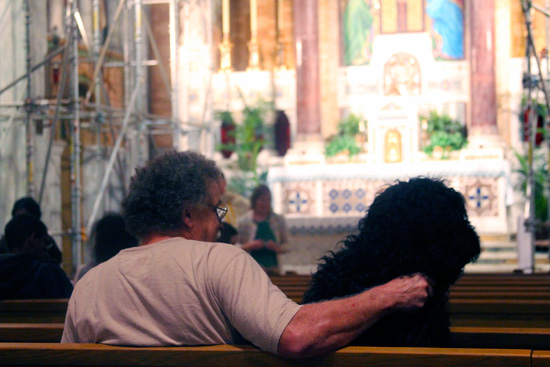 Dogs, cats and even a turtle came to St. Francis De Sales church (47th and Springfield) on Sunday for the "Blessing of the Animals," a ceremony honoring Saint Francis of Assisi, the patron saint of animals.
A similar ceremony was also held at the Philadelphia Episcopal Cathedral (3723 Chestnut St.) earlier in the day.
At St. Francis De Sales, the ceremony included a blessing from Rev. John Hand, the church's pastor, and of course a shout out to Noah and his ark.
Our favorite line from the "Blessing Prayer for Pets":
"May we never treat our pets as dumb animals, but rather let us seek to learn their language and to be students of all the secrets that they know."