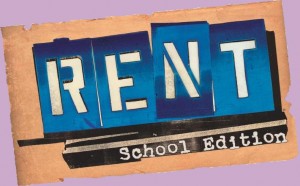 The Project Theater Project (PTP), a community-based theater company that produces quality alternative amateur theater, is working on the production of the school edition of the rock opera RENT that will be staged here in West Philly. PTP's objective is to foster positive social change and cultural development in our community by working with diverse and underrepresented groups, such as youth, the elderly, and the disabled. Local high school students were invited to participate in the auditions for this show.
Now that the auditions are over a fundraising campaign is underway to help make this production successful. PTP has set up a fundraising Indiegogo page for this purpose. Although the costs of attaining the rights have already been covered through the partnership with The Rotunda, they need to raise more money to help pay for staff, sets, sound, costumes and some other necessities. The goal is to raise $3,000 by the end of November.
In another fundraising effort PTP is hosting a benefit concert at The Rotunda (4014 Walnut St.) on Friday, Sept. 30. The concert will begin at 7 p.m. and will feature a wide range of local music artists, bands, theater companies, and teens from the show. For the full lineup check this page.
RENT School Edition is the second show produced by PTP (the first one was William Finn's "March of The Falsettos" in 2008). The show tickets will not exceed $10 for adults and will be free for educational institutions and other community groups. Here's a video interview with PTP director Rich Wexler about this project: