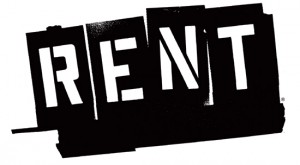 High school students ages 14-21 are invited to participate in the auditions for the high school version of the popular musical RENT to be staged in West Philly. The auditions will take place at The Rotunda (4014 Walnut St.) on Saturday, Sept. 10 and Sunday, Sept. 11, from 8 a.m. to noon, and Saturday, Sept. 17, from 10 a.m. to 1 p.m. (call backs are from 1:30 to 5 p.m.).
The audition requires two songs of approximately three minutes in length, preferably from the RENT soundtrack. Musical accompaniment can be provided. To make arrangements in advance email: projecttheaterproject [at] gmail.com.
Prior theater experience is not necessary, but parental permission is required. Students that are cast for roles in RENT will be required to attend sixteen three-hour rehearsals in September, October, and November. The shows are scheduled for December.
Local community theater group PROJECT THEATER PROJECT is working on this production. For more information on the production, auditions and rehearsals go here.