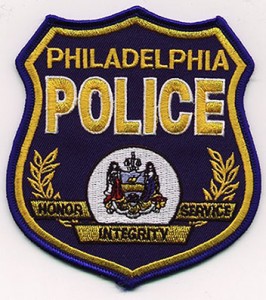 Police are reporting that two young men recently tried to rob two Russian nationals at gunpoint near the 4800 block of Walnut St. The Russians proceeded to beat the two men up and take their BB gun.
Police say the incident, which happened Thursday, was one of several robberies or attempted robberies on that day in the neighborhood. Thursday's robberies are part of a rash of robberies over the last few days. Most have been clustered within a six-block radius of 48th and Baltimore. Below are details on some of them. The information comes from a combination of police reports, an anonymous e-mail to westphillylocal.com and Southwest Detective Joe Murray's must-read Twitter feed.
• Thursday, July 28 – A 25-year-old man was approached near 49th and Cedar at about 1 a.m. by a 19-year-old carrying a black handgun. The victim fled on foot but was cornered by a second young male. Both men beat him up and stole his cell phone, which was valued at $215.
• Thursday, July 28 – A 32-year-old female was approached by two males near 48th and Cedar at 12:13 p.m. One male grabbed her purse. The woman fought back, but the two men fled with her car keys. The woman refused to file a report.  A witness, who asked that her name not be used, e-mailed us with some details on this one. She wrote:
"Two women and a twelve week old infant in a baby carriage were mugged in the middle of the day on Thursday, July 28th. The thief was carrying a gun and approached from behind on the south side of the 4800 block of Cedar."
• Thursday, July 28 – Three armed and masked young men entered the Fresh Deli (4832 Baltimore Ave.) and attempted to rob it at about 10:30 p.m.. The owner, who was unarmed, chased the men out. Detective Murray wrote: "He's lucky."

• Thursday, July 28 – Plainclothes officers from the 18th District arrested a man who had broken into a home at about 1 p.m. and stolen a laptop and iPod. The items were returned to the owner.
Murray also warned residents that it's not a good idea to fight back against armed robbers, despite the success by some folks above. He wrote: "Two robberies I posted had unarmed people fighting people with guns. Don't roll the dice on it being a fake gun..plenty of real ones out there."