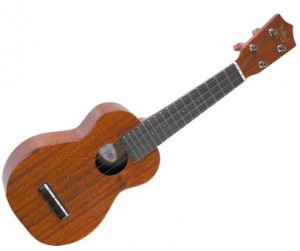 West Philly resident John Salmon is putting together a series of free weekly, weekend ukulele workshops at his home (46th and Hazel) for kids 8-14. The first meeting will be this Sunday.
John writes:
"It's a very fun and relatively easy instrument, and a great way to expose children to the joy of making music."
Each child will need a ukulele. John said he will have some for sale ($25-$45), but also asks parents to consult with him before buying one as "the difference between a usable instrument and a piece of junk is not always obvious."
John has committed to eight classes and then says he will assess how it's going before proceeding with more classes.
For more information see John's blog post here. E-mail him at sugarinthegourd.com — at — gmail.com.
To provide a little inspiration, here's Jason Castro from American Idol a couple of years ago singing "Somewhere Over the Rainbow" and playing ukulele, a performance inspired by  Israel "IZ" Kaʻanoʻi Kamakawiwoʻole's version: