Civic Life
• West Philly Tree Planting • Various locations • 10 a.m.
UCGreen will be planting trees today. Write Winnie Harris at wharris [at] ucgreen.org or call 215-573-4684 for locations. Tools are provided and no experience is necessary. Free t-shirt for volunteers.
Arts and Music
• Luis Bravo's Forever Tango • Annenberg Center for the Performing Arts (3680 Walnut St.) • 2 and 8 p.m. • Tickets: $38-$58.
For tango lovers, or even tango likers. This show features all the extravagance that is tango and Argentina.
• Aloe Blacc • World Cafe Live (3025 Walnut St.)  • Doors open at 10 p.m. • Tickets: $17 (21 and over).
A first-generation Panamanian, Blacc credits its soulful sound to a range of influences both musical and non-musical – from Ralph Waldo Emerson to Marvin Gaye. Here's a taste…



Food and Drink
• Metamorphisis for Mariposa Co-op • Dock Street Brewing Co. (701 S. 50th St.) • 2-5 p.m.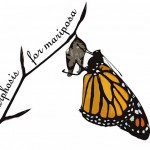 The brewery will be hosting a party for Mariposa to help fund the co-op's move into a new space. A raffle will be held at 3:30 p.m. The raffle tickets are sold out. The event will also feature live music.

Clark Park Farmer's Market • 43rd Street between Baltimore Ave. and Chester Ave. • 10-2 p.m.
Kids
Reading to Dogs • Lucien E. Blackwell West Philadelphia Regional Library • 125 S. 52nd St. • 2 p.m. • Free

Certified therapy dogs Dandie, Gus & Milo return to the library to listen to kids read stories. For more information, please call the Children's Department at 215-685-7422.